**Update**   "Mr. Wiggles"  Won a Best in Show this weekend.   The ribbon is bigger than his head!!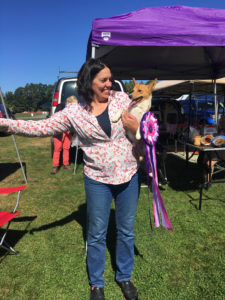 Star Mountain Galeao Takes It All, affectionately known as Mr. Wiggles, is the result of a breeding between our Cabrita and David.  He has the best temperament and has all the makings to be a star someday.  We are very excited to watch this boy grow.
Mr. Wiggles is dual registered in the UKC and AKC.
Read about Portuguese Podengo Pequenos here