StarMountain Princess Lisbon is a frisky, fun-loving Portuguese Podengo Pequeno Smooth Coat.   She has enough energy to around the world.  Always on the go and full of a happiness.  Her favorite thing to do is run and play.  She loves her yellow ball and the kitties.   Lisbon is alert and always on duty but also very friendly and loves visitors.  Lisbon has done very well earning points and is now a Champion Podengo in the UKC and AKC.  She won a major at her very first show.  I'm proud to have bred Lisbon.
Lisbon is our bred-by champion, the daughter of our beautiful Cabrita and Quinta Do Saloio's Chinook.
Lisbon now has a CHIC  number and you can view here results on their page.  She passed all her health tests with flying colors.   We hope to have a litter of puppies from this beauty this year.
"Lisbon, Portugal's hilly capital, is a coastal city known for its cafe culture and soulful Fado music. From imposing São Jorge Castle, the view encompasses the old city's pastel-colored buildings, Tagus Estuary and the Ponte 25 de Abril suspension bridge. Nearby, the National Azulejo Museum displays 5 centuries of decorative ceramic tiles. And just outside Lisbon is a string of Atlantic beaches, from Cascais to Estoril."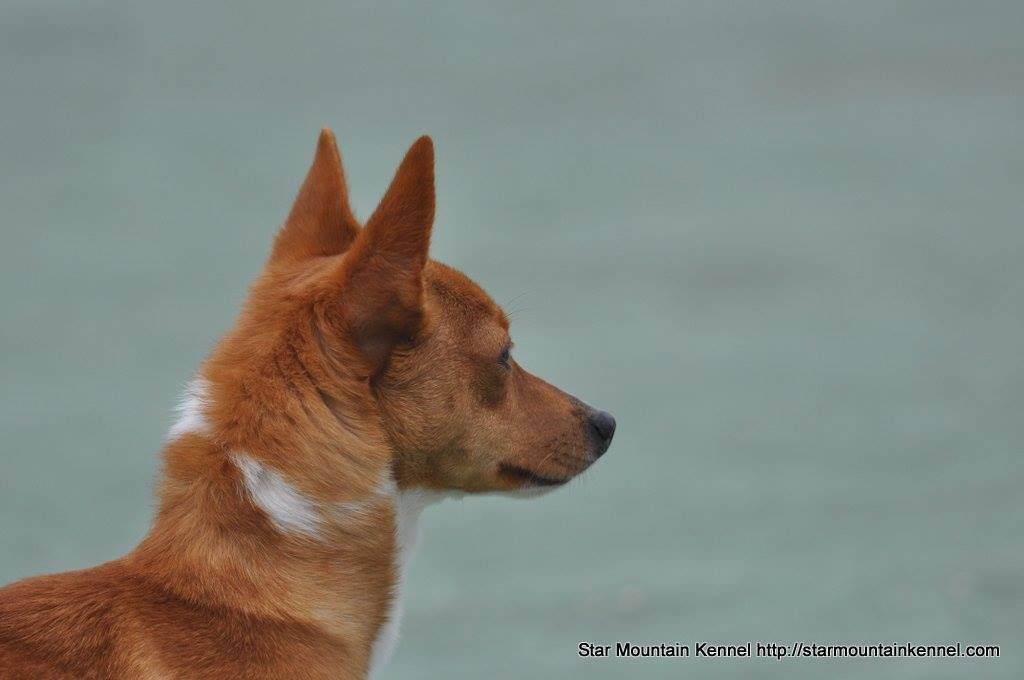 Read about Podengos here
 There are so many wonderful dog breeds originating in Portugal. The Podengo is one of them.